It's been awhile since the time I wrote something about football not that I started hating it but in fact, I am having more time watching them since I can watch it live in a 40 inch LCD TV. Guess what…? It is not just one, two or three channels of European football but more than 10 of them and most of it were the one that I am following. There was the La liga, the EPL and the Serie A. There were several teams that I constantly follow and some new teams too that catch my attention then I became a fan.
The last 16 teams in the Champions League have been drawn yesterday and some known teams didn't know that they are playing their last game yesterday. The more notable was the Manchester duo. Manchester United became the first runner-up team to be eliminated the following season while Man City ends its impressive run in their first ever Champions League season.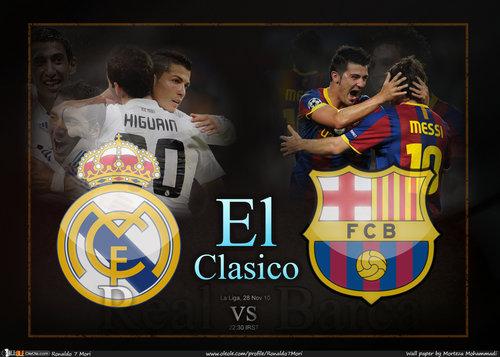 But the most awaited event is just 1 day away from kick off. The El Clasico is the most anticipated match by the La Liga fanatics and the first Clasico is just a day away. Both teams are having great and impressive matches of their own before facing its other in the El Clasico at the Bernabeu tomorrow. Don't forget to set your alarms and change your work schedules if you want to see it live. Lucky for me that I am off tomorrow and I'll be sitting in comfort in our living room.